Finally the rebuilding process started
Well, after many months/years of having this car doing nothing... rotting away, I finally got some time to start rebuilding it, the Big Block 396 is coming out along with the TH350 tranny, I will be rebuilding the car/suspension first then definately installing a newer engine/tranny combo.

here are some images of it current state, as you can see I already started disassembling the engine.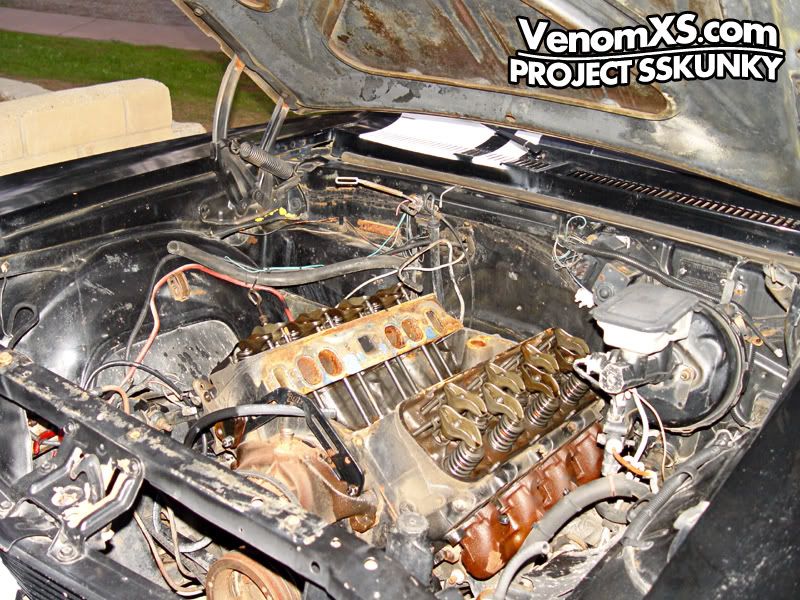 above: Image of the 396 Big Block, it had originally a 307 small block then I replaced that with this.



The front of the car



side, also working on suspension



another side view